Disclaimer: The meal below was paid out of pocket, although we were taken care of by one of the restaurant's principals.
The Pitch
It was during an oyster/mezcal popup at Westmount's Central Brasserie in 2013 that we first met chef/mixologist Matthew McKean. The enthusiastic spirits importer gave us our first taste of the Mexican agave liquor – tequila's smokier cousin – which he has turned into his raison d'être.
The itinerant restaurateur has been involved in a slew of projects – Cartel, Joverse, Rosewood, Marché des Éclusiers, Liv Salades, a speakeasy/club in Monterrey – before finally landing with Taqueria Arturo, a venture right up his alley given a prior stint in California.
The Mood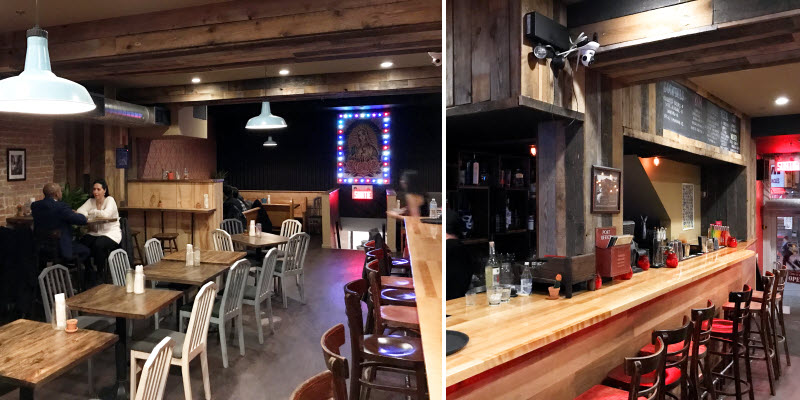 Arturo has joined a handful of contemporary eateries along its eponym Prince Arthur Street such as Rubs Smokehouse and Négasaké; a welcome change from Casa Grecque and other outdated relics that have plagued the pedestrian-only promenade far too long.
The narrow but deep, dimly-lit multi-level space has been redone using repurposed wood, wallpaper and Mexican cultural memorabilia; creating what feels like a low-key bandito hideout. We felt right at home sparking conversation with the modest crowd perched at the bar.
tagged: CHATTERBOX CORNER SIT AT THE BAR
The Food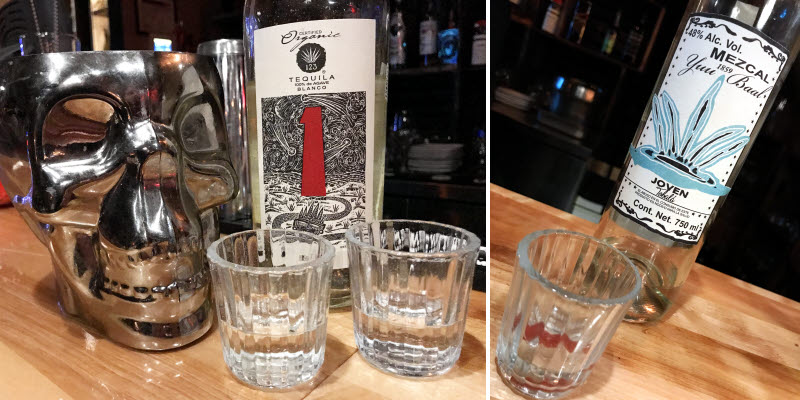 Arturo's menu marries McKean's two passions by pairing up tacos with agave spirits. The former – available by the unit – come in both traditional Mexican varieties but also with international touches such as Korean, Chinese and Mediterranean. A handful of starters and burritos are also suggested.
To quench your thirst, a selection of Mexican sodas, cervezas and privately-imported tequilas and mezcals are on offer. Sip the latter straight out of a shooter or alternatively go for a traditional or signature cocktail; you're in good hands for some potent libations.
Starter
Starter
$9
$9

Tuna Tostada
"ahi tuna sashimi, chipotle aioli, crispy leeks, avocado, crispy corn tortilla"
Main
Main
$28.50
$28.50

Taco Sampler
"carnitas, peking duck, baja fish, gochujang ribeye, falafel, tinga, chorizo, pork belly"
tagged: ORIGINAL DRINKS
The Verdict
With the overhaul work on Prince Arthur not completed, the pedestrian mall still looks like an open wound. Following years of construction on nearby Saint-Laurent Boulevard and Saint-Denis Street, the Plateau borough is trying to bring this suffering walkway back to its glory days.
Whether or not this grand scheme succeeds, Arturo can at least be credited with injecting new blood into one of the city's nightlife arteries. The newcomer is open seven days a week and has recently added brunch; meaning there is no shortage of time to nosh on tacos and imbibe on spirits como un mexicano.
Price per person: $19.69
Taqueria Arturo
Closed
64 Rue Prince Arthur East
H2X 1B3
514-400-7050
taqueriaarturo.com