The Pitch
Tonight we headed out to Central Brasserie with the hopes that this latest addition to Westmount's restaurant scene would reverse the years of mediocrity that this address has witnessed when it housed Mess Hall and the late Well House.
The Food
The menu contains new takes on French brasserie classics as well as other seasonal dishes. We decided to try a bit of both, and complemented our dinner with a bottle of 2010 Bordeaux from Château Les Arromans, priced at $40.
Starter
Starter
$16
$16

Salade Niçoise
"Tomates anciennes, feta et pieuvre à la plancha"
Main
Main
$27
$27

Cavatelli Crevettes
"Tomate séchée, orange, fenouil, jus d'une daube et crevettes persillées"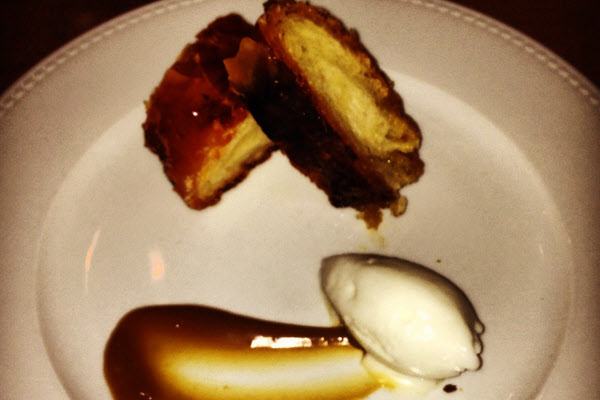 Dessert
Dessert
$10
$10

Kouign-Amann
"Caramel au beurre salé et sorbet au babeurre"
The Verdict
We went in to Central Brasserie expecting a lot from La Porte's Thierry Rouyé and his Michelin-starred history in France. However, the negative review from The Gazette's Lesley Chesterman also kept our defenses up. In the end, the food spoke for itself and this place is definitely a winner in our book. With chef Rouyé and PARK Restaurant's Antonio Park at the helm, Westmount's newly-established restaurant scene is in good hands.
tagged: SOLID
Price per person: $43
Central Brasserie
Closed
4858 rue Sherbrooke Ouest
H3Z 1H1
514-439-0937